Download your digital brochure and map
Download your digital brochure and map
Explore the trail independently at your own pace in the language of your choice (see menu). The digital guide and map will accompany you through the different stops and will provide access to short films that will enrich your visit.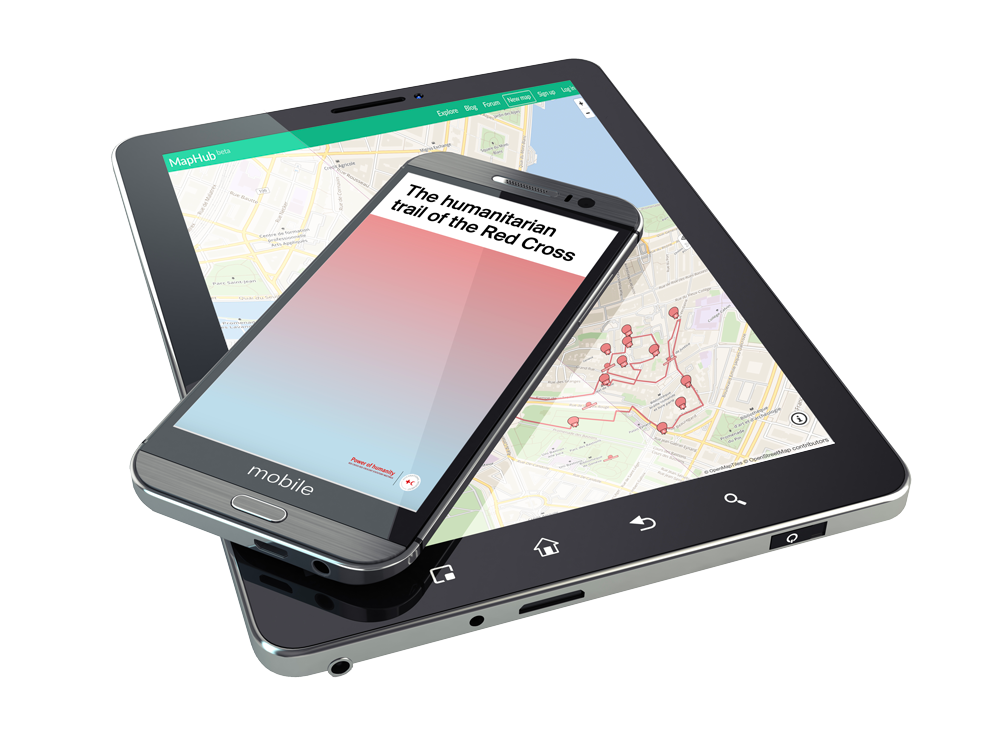 Practical information
Duration
The full trail in the Old Town takes approximately 90 minutes with a walking time of 30 minutes.
Accessibility
The trail in the Old Town is physically accessible to all, although there are some uphill and cobbled streets. The Museum is fully accessible by people in wheelchairs; visitors with reduced mobility can take advantage of folding chairs in the exhibition areas.
Public Transport – TPG
Place de Neuve: 3, 5, 12, 17, 18, 20
Place des Nations: 5, 8, 11, 15, 20, 22 28, F
Museum (Appia stop): 8, 22, 28, F
IFRC (Petit-Saconnex stop): 3, 22
For visitors staying in hotels in Geneva, free transport passes can be obtained at the reception (buses, trams, local trains and yellow taxi-boats).
www.tpg.ch
www.mouettesgenevoises.com
Image credit for page header: Geneva view – © Geneva Tourism